Tawang, the land of Monpa is both historically and naturally endowed. With its natural beauty and unique culture with its historical monuments and importance, Tawang is growing as one of the successful tourism destination today. It is located at a distance of 550 Kms from Guwahati and is situated at an altitude of 3500 meters above sea level. Visitors require a special permit, ILP (domestic tourist) and PAP/RAP (foreigners) from the government. The nearest airport and railway station with regular services is Guwahati, from Guwahati a tourist can reach Tawang either by road or can take a helicopter.
Tawang, with its numerous turbulent streams, roaring rivers, deep gorges, lofty mountains, snow-clad peaks, Thousands of species of flora and fauna and an endless variation of scenic beauty, there is tremendous potential for development of tourism in Arunachal Pradesh especially adventure and eco-tourism. The state has vast potential for offering various attractions to the tourists like paragliding, river rafting, angling, hiking, trekking, mountaineers, Land gliding, snow skiing etc.
Best period to visit Tawang.
1) APRIL - SEPTEMBER = Makes Tawang a refuge to those seeking solace from the scorching heat of SUMMER.

2) OCTOBER - DECEMBER = Is ideal with a clear weather and chill in the area are in their full blooming glory. Moreover August-October is the time when the flowers bloom.

3) DECEMBER - MARCH = Offers a spectacular snow-covered landscape. JANUARY, FEBRUARY AND MARCH also heralds the charm and gaiety of the Torgya and Lossar festivals.
HOW TO REACH TAWANG.
Most well conected Airport and Railway station for Tawang and other wester and centre part of Arunachal Pradesh is GUWAHATI, from Guwahati one can reach Tawang via Tezpur-Bhalukpong-Bomdila and Dirang by Govt. operated bus service or by sharing Tata Sumo/taxi.
Options,

1. Guwahati to Tezpur by Bus and Tezpur to Tawang By bus/sharing Tata sumo.
2. Guwahati to Bomdila by bus and bomdila to Tawang by bus/sharing Tata Sumo.
3. Group travellers can hire Taxi for the whole trip, travelling by pvt Taxi gives you freedom to decide your itinerary as per your wish and can cover most of the sight seeing on the way.
Govt. Approved tourist Circuits of Arunachal Pradesh.
01.Tezpur-Bhalukpong-Bomdila-Dirang-Tawang.
02.Itanagar-Ziro-Daporijo-Aalo-Pasighat.
03.Pasighat-Jengging-Yingkiong-Tuting.
04.Tinsukia-Tezu-Hayuliang.
05.Margherita-Miao-Namdapha.
06.Roing-Mayudia-Anini
07.Tezpur-Seijosa-Bhalukpong.
08.Ziro-Palin-Nyapin-Sangram-Koloriang.
09.Doimukh-Sagalee-PakeKessang-Seppa.
10.Aalo-Mechukha.
11.Daporijo-Taliha-Siyum-Nacho
PAP (PROTECTED AREA PERMIT) FOR FOREIGN TOURISTS.
Foreign Tourists in a group of 2 or more persons can obtain PAP for a period of 30 days through a registered tour operator of Arunachal Pradesh.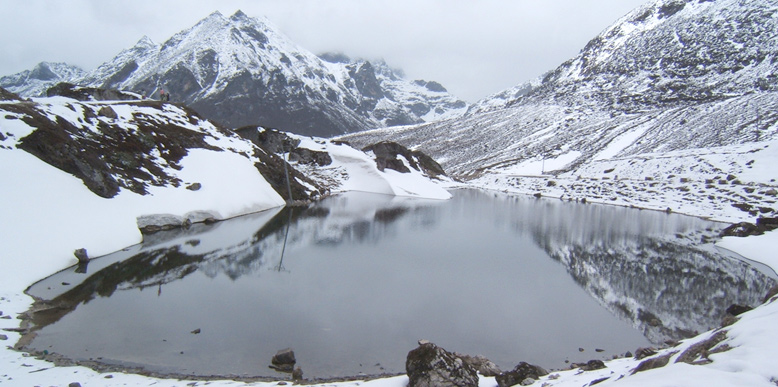 INNERLINE PERMIT (ILP) FOR DOMESTIC TOURISTS.

Domestic Tourist visiting Arunachal Pradesh require ILP which can be obtained from any one of the following offices on an application in plain paper with particulars;-

* The Resident Commissioner, Govt. of Arunachal Pradesh,Kautilya Marg, Chanakyapuri, New Delhi. 011-23013915/ 23013956

* The Deputy Resident Commissioner, Govt. of Arunachal Pradesh, CE-109, Sector-1, Salt Lake City, Kolkata. 033-23341243/ 23589865

* The Deputy Resident Commissioner, Govt. of Arunachal Pradesh, GS Road Rukminigaon opposite Manasa Mandir, Dispur, Guwahati -781021. - 0361- 2412859/2416720/2412859

* The Deputy Resident Commissioner, Govt. of Arunachal Pradesh, Meghalaya, Shilllong. -0364- 2224247/ 2224476.

* The Deputy Resident Commissioner, Govt. of Arunachal Pradesh Parvati nagar, Tezpur,Assam - 03712-260173

* The Deputy Resident Commissioner, Govt. of Arunachal Pradesh, Mohanbari, Dibrugarh, Assam 0373- 2382560/2382738.

* The Deputy Resident Commissioner, Govt. of Arunachal Pradesh, Lilabari, North Lakhimpur, Assam -03752-22186.

BUMLA PASS;

Domestic tourist intending to visit towards the China/Tibet border need special permits from the defence, for permit we need ID with clear address and photo on it along with 2 passport photo.


See Also

Haripurdhar Travel guide, Kheerganga Trek, Trekking Near Kasol, Activitities to do near kasol, kasol travel, Theog Travel Guide, Kasol Travel Guide How to visit Kasol, mini israeil in india, gateway to heaven, Weekend Getaways to Visit near Delhi , Tawang Travel Guide, Reckong Peo travel guide Reckong Peo hotels, Off beat Places near Shimla, Tourists places near shimla, Kalpa Travel Guide, Keylong Travel Guide, Joginder Nagar, Hamirpur, ManiMahesh, Trout Fishing in Rohru, Khara Pathar - Pabbar Valley, Kollam, Fort Kochi, Munnar The Hill station of Kerela, Bharmaur - Land of legendary Gaddies, Chattradi, Historical fort of Kangra, Masroor Rock-cut Temple, Pragpur heritage village, village tourism in pragpur, Lansdowne A Weekend Retreat, Rewalsar, Sarahan, kasauli , Dagshai - one of the oldest cantonment towns of Himachal Pradesh, Kaza Travel Guide Places to visit in Kaza, Karsog Travel Guide, Jantar Mantar Travel Guide Jaipur, Pink City Jaipur, Bharatpur Rajasthan Travel Guide, Bundi Travel Guide, Bikaner Travel Guide, Ajmer Travel Guide, Alwar Travel Information, Kashmir The Paradise on Earth, PAHALGAM The Valley of Shepherds, Gulmarg Travel Guide, Sonamarg The Meadow of Gold, Hangrang Valley Travel Guide, Charang Ghati Travel Guide, Nako Lake Travel Guide, Bhangal, Mcleodganj Travel Guide, Gushaini Travel Guide, Dashir Lake, Bhrigu Lake, Narkanda A Tourist Destination Of The British Times, Kasauli Tourists Attraction, Barot Travel Guide, places to visit near mandi, how to visit barot, Shoghi Travel Guide, Salogra Trekking Ecstasy, Rohru Travel Guide, Fagu, Bhandal Valley, Saho Travel Guide, Sarol Picnic Spot Near Chamba, Salooni Chamba Travel Guide, Nahan Shivalik Hills Gems, Places to visit in Sirmour, Sirmour, Tourist Places near kinnaur, Kinnaur, Bharmaur Kugti Udaipur Manali trek, Maidi to Nadaun Trek, Hamirpur- Deotsidh- Sri Naina Devi Trek, Kinner Kailash Parikrama Trek , Manali Hamya Herbal Trek, Morchella Trek, Dharamsala Chhota Bhangal over sari Pass Kullu, Wild Trek Kullu Valley, Chander Trail kullu Valley, Malana History Trek Kullu Valley, Hamta Trek Kullu Valley, Trekking routes in Himachal, Trout Fishing in Himachal Pradesh, Paragliding in Bir Billing, Shimla Travel Guide, Deotsidh Temple Cave temple of Baba Balak nath, SujanPur Tihra Travel Guide, Kungri Gompa Travel Guide, Dhankar monastery, Kunzum Pass Travel Guide, Kaza Spiti Travel Guide, Kibber-Khyipur, Chander Taal Travel Guide, Spiti Valley Travel Guide, Baijnath ancient Shiv temple, Palampur City of Tea Gardens, Tourist Places in himachal pradesh, Places of tourists interest near dharamshala, Dharamshala Travel Guide, Mysterious Skeleton Lake of Roopkund, Thanedar Famous For Apple Gardens, Kufri Travel Guide, Ranikhet Tourism Ranikhet Travel Guide, Naldehra, Tattapani Travel Guide, Great Himalayan National Park, Chamba Beautifull Valley of Himachal, Renukaji, how to visit renuka lake, tour to renukaji, Chail Travel Guide, Khajjiar The mini Switzerland of India, Dalhousie hill station full of colonial charm, Rajgarh The Peach Valley, Adventure Sports in Manali, Manali Travel Guide, Jim Corbett National Park Tourism Guide, Champawat Rich in Heritage and culture, Bhowali one of the picturesque towns of Nainital, Barkot Travel Guide, Yamunotri Travel Guide, Tehri Garhwal Travel Guide, Sattal Travel Guide, Roopkund Travel Guide, Rajaji National Park Tourism and Travel Guide, PINDARI GLACIER TREKKING GUIDE, Naukuchiatal Lake Travel Guide, Nainital Tourism Nainital Travel Guide, MILAM GLACIER TRAVEL GUIDE, Khirsu, Joshimath Popular pilgrimage centre, Hemkund Sahib, Pangi Valley, Haldwani Gateway of Kumaon, Gopeshwar - Famous for Temples and Natural Beauty, Gangotri Travel Guide, Devprayag The last Prayag of Alaknanda, Abbott Mount picturesque and hidden destination, Fascinating place on the earth - Chamoli, Auli The popular skiing destination, Kausani The Switzerland of India ,